Professional concrete resurfacing and epoxy coatings in Chattanooga!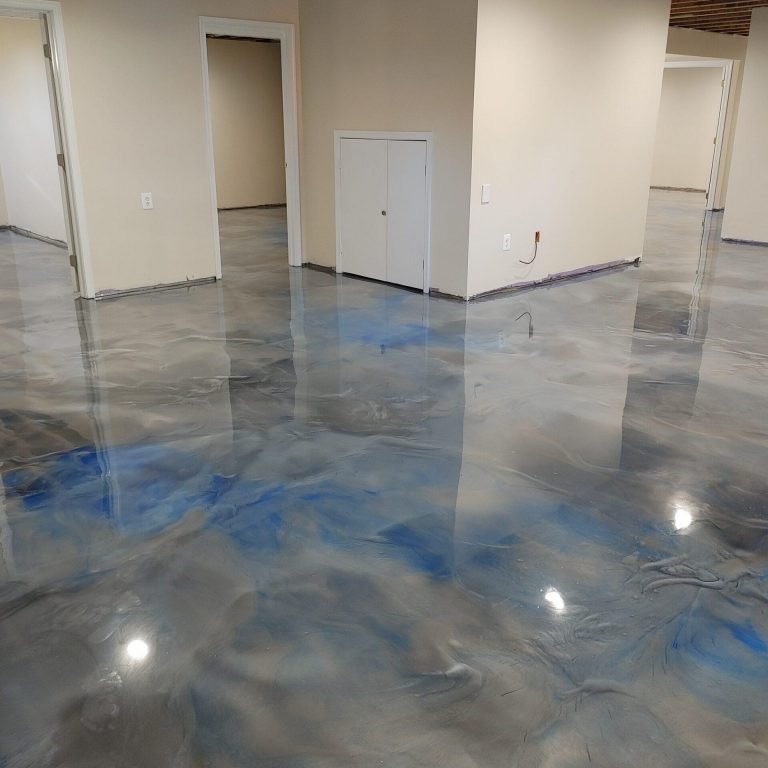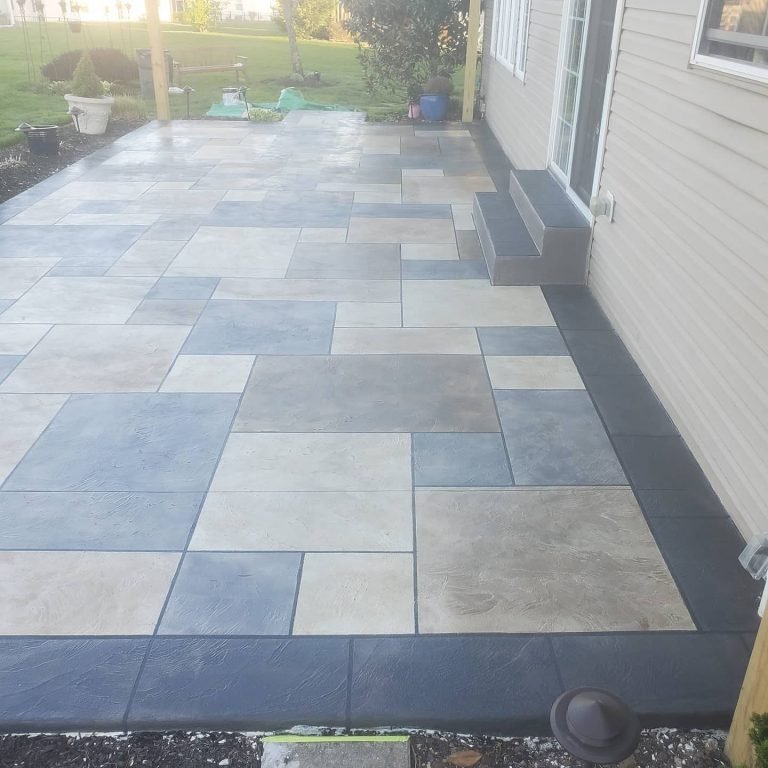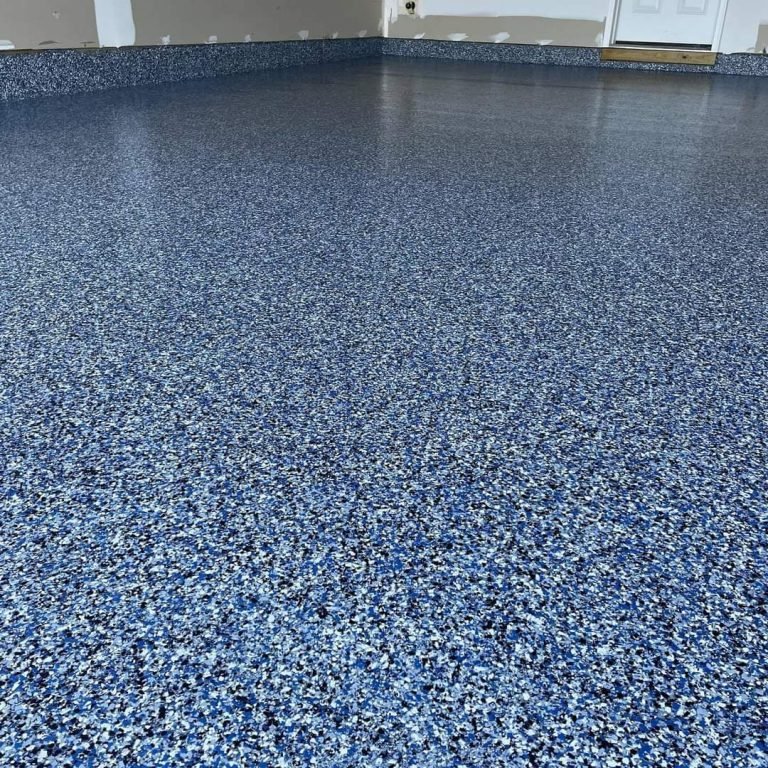 Pool patios, garages, kitchens.
Are you in Chattanooga? Awesome!
Is the floor concrete? Good! Let's get to work!
Chattanooga; CHATT-UH-NOO-GA (n.): Derived from Tsatanugi, which in the Cherokee language means "rock coming to a point" or "end of the mountain."
[source: noogatoday.6amcity.com]
Interesting name, isn't it?
I'm also curious to know how many people from here actually knew that.
Here at Rossi Decorative Concrete & Epoxy, we happily serve our neighbors in Chattanooga with their concrete resurfacing and epoxy coatings needs.
We have the knowledge, the "know how" and the right attitude to get the job done as efficiently and quickly as possible!
We've said this a few times and we're sure we'll say it a few more times, if you (the client) are not calling us for a reference or a barbeque, it's just not a good phone call!
We get it, people in Chattanooga are exceptionally friendly. Even so, this is business. You, the client, expect a finished product (resurfaced floor or an epoxy floor coating) of the highest of quality as far as labor and materials go. After all, that's why you called.
And we, well, we expect to get compensated for the services provided.
And to get invited to a barbeque would be really nice too!
Every job is different; we know that. We start the process by asking a lot of questions.
When we do an estimate, unless we had a long conversation over the phone, it's not a 5-minute thing, it's a process.
Results are produced when there is a clear-cut process, and all parties know exactly what is going on and what is expected from both sides.
From start to finish, we do not what we say, and we say what we do. Period.
No shortcuts, no cutting corner, no bs. We deliver, or we don't do it.
We offer the following services in the city of Chattanooga
Here are some examples of our work that we offer in Chattanooga!
Feel free to check out our gallery page as well to see more of our work!
If you are looking for a specific style or design and you do not see it here, please shoot us an email or give us a call, that way we can see if we can be of service to you and your project.
We also encourage you guys to check out our service pages as well.
It's not meant to take you guys from zero to 10 on a "know the job" scale. It is intended however to give you guys an overview of what the service is and usually, process, and sometimes, cost as well.
Another section on our website we also encourage you, the visitor, to browse is our useful information page. It may or it may not be related to your particular task, but if you are contemplating any of these services, it's good to know.
If it is related to your particular job, please feel free to reach out with any comments, concerns, etc. that you may have!
Afterall, knowledge is power.
Every service we offer to our wonderful people of Chattanooga will be executed as smoothly as possible.
We explain how we will be doing your project in detail. We want to make sure you know exactly what is going on every step of the way.
Shortcuts are not words or actions in our vocabulary. We will do exactly what we say. The "how" may change a smidge given the situation in front of us; not shortcut anything, but to ensure the quality of the project is NOT compromised.
It does not matter if it is residential or commercial, a basement or a restaurant, if we agree on terms, it's going to happen.
In this world we only have two things, not three, and hopefully not one: our word and our family.
Bottom line: Regardless of the service we are providing, our neighbors in Chattanooga have nothing to worry about.
The project will be done correctly and with integrity, period.
If you value quality over quantity, then call us today and find out why we are Chattanooga's go to flooring contractor for concrete resurfacing and epoxy coatings!
INFO ABOUT CITY
Chattanooga sits in a great location!
Located roughly two hours from Atlanta, hour and half from Knoxville, and about two and half from Nashville.
Even though it is no Atlanta, with a population of more than 180,000 people, there is plenty to do in the area!
Chattanooga gives you that small town feel while still having some of the city life.
From restaurants, to parks, to even a whiskey brewery, there is something here for everyone!
ATTRACTIONS
There are quite a lot of things to do in town. If you have young children, they will most definitely love the Tennesse Aquarium.
If you like museums, the Tennessee Valley Railroad Museum is a must! 
For those who like the supernatural, don't forget to check out Chattanooga Ghost Tours!
For our older crowd with a fine taste, the Chattanooga Whiskey Distillery cannot be skipped!
Burgers Burgers Burgers! Bad Daddy's Burger is our favorite place in town to get one!
Downtown Chattanooga is also a beautiful place to just walk around, and sight see. With plenty of restaurants and things to see, It's a great experience for everyone!
FUN FACTS
– Chattanooga is home of the first Coca Cola Bottling company.
– Birthplace of the snack called MoonPie. 
– Home of the first patten mini golf course in 1927.
[source: Fox Moving and Storage]